Secure Auto Financing Through Red Taylor Ford & Drive Your Next Car Home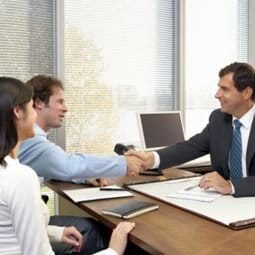 Up until now, you've been a car shopper, searching for the right crossover, SUV or truck for your needs. Now that you've found the one that speaks to you, you're ready to be a car owner. Red Taylor Ford is happy to help with automotive financing solutions that are tailor-made for drivers from Arkansas, like you.
Find the Auto Financing that Fits You Best
Whether you're deciding to buy or lease a vehicle, we can help you come up with a plan. Each one has its own merits, and it's up to you to decide what aligns with your goal. When you buy and finance with a car loan, you're thinking long term and can build equity. Leasing offers lower payments and provides flexibility if you'd like to upgrade after the terms are completed. No matter what, our team is here to help you and discuss options, rates and more so you can make the smart choice for you!
Find out just how easy financing your next car can be with the help of Red Taylor Ford
While financing a car can be a trying endeavor at other dealerships around your local area these days, you'll find it refreshingly simple here at Red Taylor Ford. Feel free to fill out our online credit application to save some time, or drop by our dealership to ask our team any questions you might have.